So what's being offered? Skep Brewing is offering prepaid Beer Shares at monthly and biweekly levels. The IPA track offers a rotating billet of delicious India Pale Ales for your year-round enjoyment; available at the beginning of each month.
The Seasonal Beer track follows the change in weather with darker maltier offerings in the fall through winter and lighter refreshing fare in the spring and summer. This option is currently packaged and ready for pick up mid-month.
With a biweekly share, you will have the best of both worlds; receiving a share of IPAs and Seasonals monthly. Weekly shares are also available.
Additionally, you can always come in for an a la carte growler fill or 4pk if you're in the neighborhood based on availability!
Brass Tacks
Share prices are based on $10.00 per 64oz growler, and $12.50 per 4-pack of 16oz cans (64oz). 
Shares run Jan-March, April-June, July-Sept, and Oct-Dec (pro-rating available)
| | | | |
| --- | --- | --- | --- |
| 2022 | Monthly Share | Bi-Weekly Share | **Weekly Share |
| Growler | $30 | $60 | $120 |
| 4-pack Cans (16oz) | $37.5 | $75 | n/a |
| Term | 3 months | 3 months | 3 months |
**6-month and Yearly shares available on request
How do I sign up and how do I get my tasty libations? Pricing is based on a 3-month term but you are welcome to choose 6 or 12 months as well. Payments can be made via cash or Venmo. Just let me know the track and frequency you would like to participate in. Growlers and Cans can be picked up at the brewery immediately upon release, typically on Thursdays or Fridays and are kept in a glass front cooler. Additionally, subscribers are able to pick up their growlers or cans when convenient there after. Just send me a text!
You had me at Beer. So what do I do now? Sign up!! Fill out your info on the contact tab and let me know what you are interested in. Input is highly encouraged but of course not required.
Cheers!
Jared
Skep Brewing Co.
jbonea@skepbrewing.com
Venmo Handle:
@SkepBrewing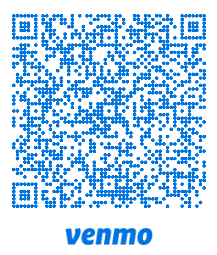 **A note on Growlers: Growlers flushed with CO2 can be kept fresh for up to 3 weeks if unopened and refrigerated. After opening, they should be consumed in 1-3 days. Cans should have a shelf-life of 12+months but are always best if enjoyed in a timely manner. All Growlers and Cans are flushed with CO2 prior to filling.
**Cans are AWESOME! Sadly, they are not cheap and they are labor-intensive; thus the modest increase in cost.